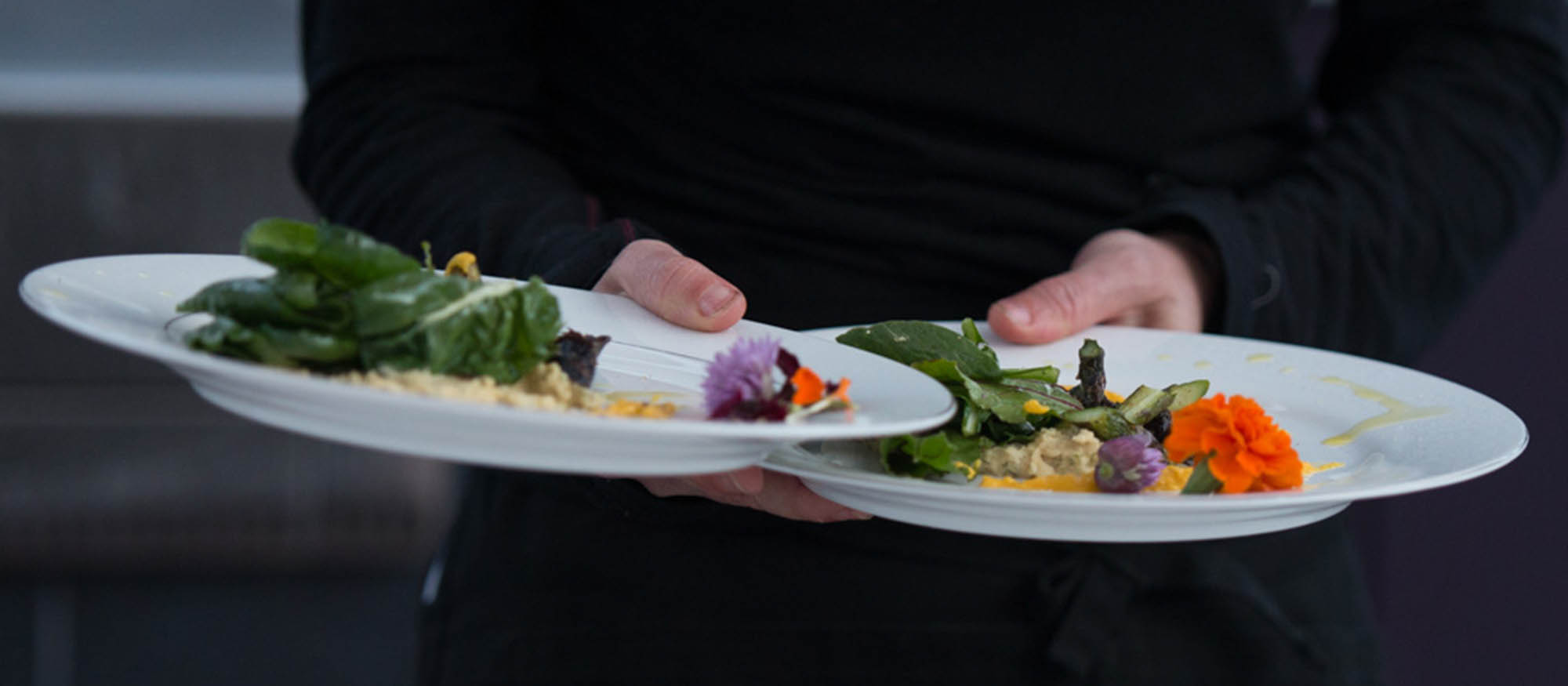 Monique has worked with an array of clients, coaching and guiding them to be healthy and happy. She shares their testimonials below:
On Health Coaching
I have worked with Monique for the past 6 months and I could not recommend her high enough. When I started with her I was a pre-diabetic, but thanks to her help I was able to drop 20 lbs and more importantly my blood sugar is back into the safe range. I found her knowledgeable and insightful into the world of emotional eating as well as her practical solutions to various diet challenges. I would gladly refer her to anyone who is serious about getting their health in order.
Jason
************
Common sense and a whole lot of knowledge of the superpowers real food contains is what Monique brings to her clients. I feel blessed to be among them.
In her mission to practice functional medicine, I've begun to function, or at least my body is starting to work as it should and once did. It's just been so long since I knew what feeling good felt like; it's a feeling I want to continue exploring. And the changes I'm making are ones I can incorporate into my life.
She worked closely with what I needed, i.e., more and better sleep and a healthier digestive system, instead of following a set game plan.
I enthusiastically recommend Monique as a wellness coach. She is knowledgeable, helpful, and willing to see the grey areas of a busy life, not just black and white.
Susan
**************
I cannot thank you enough for getting my eating habits on track. Your ideas and insights made me more aware of all the wrong things I was eating and doing. Your recipes and suggestions worked and they taste great too. Everyone needs a little coaching at times and I am very happy you were mine. The diary has worked well as it is a constant reminder of what I have consumed during the day.
I know I will be in touch, as falling off the wagon a bit is inevitable. I highly recommend that anyone looking for nutrition and life style help contact you. I certainly will and have recommended you to friends and acquaintances. Thanks again and best wishes.
Phil
************
You are the best listener! I feel like nobody has ever listened to me before. Thank you!
A.W.
************
I didn't really think I was making much progress, but after looking back all the changes I've made and incorporated- I'm so excited! This is farther than I've ever made it before. Thank You!
M.M.
************
For the past several years, Monique has been my one stop support system for nutritional health: her wealth of information and knowledge is impressive; her passion for what she does shows in her attention to her customers; her prepared foods are tastier and healthier than a five star restaurant! More than anything, she understands the connection between body, mind and spirit. Whether you choose to do a detox (cleansing and/or lose pounds) or simply augment your weekly meals, Monique is your go to! She'll guide you according to your specific needs, provide continual support, and prepare a variety of delicious and healthy foods! Easy, nutritious and delicious!!!
This year, I started with a 14 day detox which I needed after going overboard during the holidays. I not only lost 9 pounds but I felt like a new person. Then I ordered a variety of foods (pints of Kitchari) which I freeze to incorporate in the weeks to come. Thank you, Monique!
Marta J.
On Detox and Cleanses
Committing to and completing the January reset was the best New Year's resolution I ever made. Monique's guidance and enthusiasm made it all possible.
I have become more conscientious of the food choices I make and have incorporated many of the recommendations into my daily routine.
I recommend this program to anyone who needs a jump start towards a healthier lifestyle.
Deb K.
*********
I have struggled with various digestive and weight issues pretty much my entire life. I have tried other detox programs and have never been able to follow them completely because I either felt terrible or was too hungry to continue. Monique's program was a revelation. It was flexible enough to accommodate my food likes and dislikes, complete enough that I was never hungry and gentle enough that I still felt well, even as my body was ridding itself of dairy, gluten and the other processed food additives to which it had become addicted. After the first few days I felt amazing! I had energy, slept well at night (which has always been a problem for me) and I lost about 10 pounds in the process. With Monique's support, I reintegrated various foods slowly after the detox, and have been able to pinpoint which ones cause me trouble. If I eat gluten or dairy, I know the consequences. The best part of the program was the unfailing support and cheerleading that Monique provided to me. She steadfastly believed that I could do it, and she made me believe it too. She is a fantastic coach and I would recommend her and her programs to anyone who wants support on their path to health and wellness.
Hope
The Cancer Coach
**************
I travel for work most of the year and I started packing on the pounds; lack of eating healthy and exercise. With the beach season approaching I need a boost to get me in shape, and shed some of my unwanted pounds. I looked at several diet programs/fads and found them all too extreme; most of them were starvation diets. Then Monique introduced me to her program "Fat and Happy Detox".
Fat and Happy Detox is not a starvation diet, it's a nutritional cleanse. It's an introduction to eating healthy foods, and giving your system a break to get rid of the toxins. This program fit right in my wheel house. I followed Monique's daily plan, and I lost over 10 pounds in 2 weeks.
This program has taught me the value of eating healthy, understanding the importance of organic produce, and minimizing the toxins we put in our bodies every day.
Currently, every morning I make a green smoothie (even when I travel I bring a mini blender, or ask the Hotel if they can blend it for me), eat a salad with protein for lunch, and eat a well-balanced dinner. I feel I have more energy throughout the day, and I have kept the extra unwanted pounds from coming back. I have received several compliments from my friends that say that they can tell I lost a lot of my belly fat.
Thank you Monique for introducing me to your program; it definitely made a difference.
Shawn C.
**************
Monique's cleanse was incredible! She was so informative, providing great information and resources behind all of her food and self-care recommendations. She included delicious recipes, and positive support throughout the two weeks. I did not plan to do the cleanse for the full 14 days, but felt so great that I kept going. I have now incorporated quite a few recommendations into my daily life including more probiotics and a green smoothie in the morning. Overall, I feel more conscious of how my food choices affect my mood and digestion. As an added plus, I have decreased my intake of coffee and sugar!
JULIEN
Health Coach
****************************
"I've done a couple of cleanses and this was one of the easier ones I've done. I never really felt hungry and was able to curb my many vices and terrible eating habits. I feel like I have a good base for healthier eating, and a bit more aware of how I feel after I eat certain foods. I was also introduced to some new foods and got a bit creative with foods.
After a week on cleansing, I did notice my pants fitting better, and my skin looked better. Some friends I hadn't seen in a while even commented on how good/healthy I looked.
You were very helpful with all my questions and provided some great suggestions along the way. I also appreciated your positivity throughout it all."
Beth
*******************************
"As a semi-healthy eater, on the fence between vegetarian (with some carnivorous lapses) and vegan, I loved working with Monique. She developed a flexible meal plan, with accompanying lifestyle changes that focused on whole-body health, which allowed me to be creative in my day to day choices. Monique not only offered exceptional expertise on the various kinds of food, how to prepare them and their benefits, but also regular moral support for getting through the cravings (or crankies as my family called them). Monique understands that our bodies each have their own needs, unique to each of us, but also the impact food can have on us mentally and emotionally. Through her, I've been able to bridge the gap between a healthier me and a happier me."
Bill
Vegetarian with carnivorous tendencies
****************************
Monique's detox was unlike others I've seen before. I was first drawn to it because it didn't strike me as a fad diet, rather, a cleanse that you can incorporate every few months as "routine maintenance". There was no starving yourself, which was key in my decision to embark on the detox journey, and I was still able to eat most of the foods that I usually enjoy. I'll admit, the breakfast and lunch weren't a big departure from my normal routine, but it's always a good reset when you really commit to eating healthy – no exceptions – for a period of time.
Throughout the detox I did notice a few changes, some pleasant, others not, but all were changes that confirmed to me that my body was responding. Probably the biggest impact that this process had on me was the awareness I gained about my relationship with food. Like I said, most of the foods on the menu were not a big departure for me, but it was the putting-my-foot-down against the eliminated food groups that really ended up being a psychological struggle. I wasn't hungry for those foods, but it was still difficult to resist the temptation of them – all the more reason I felt a sense of accomplishment at the conclusion. For me, the benefit was a feeling of achievement and the self confidence that comes along with knowing that your body has been pampered from the inside out.
Lessons I'll take from this detox include:
An overall reminder to be thoughtful of what I'm putting into my body.
There is always more room for veggies in your diet.
Listen to your body – it will tell you what it likes/dislikes.
Elizabeth
On Chef Demos
Monique has consistently exceeded our expectations on every show what we have been lucky enough to work with her. Aside from being an exceptional cook she is outgoing, engages everyone in the aisles and acts as a true brand advocate. She is a team player who goes above and beyond to make the show run seamlessly. Monique is an asset to any company lucky enouch work with her.
Brian Allen, National Sales Manager, WBM International.
****************
Working with Monique was a true pleasure. From her upbeat, positive attitude to her engaging personality and ability to speak to virtually everyone, both myself and client have nothing but rave reviews for her. She was able to quickly learn key messages with regard to a specific product and brand and in turn demonstrate the product's capabilities to a crowd continuously throughout the day. She also was able to offer a variety of smart tips based on her nutrition expertise when asked by audience members. We are not often in the Chicago-area but when and if we are again require assistance, Monique will be the first person I call to help!
Liz
On Events/Classes
My daughter and I really had an awesome time at your yoga/brunch event. Your apartment and roofdeck is the PERFECT venue for something like this.
The food you prepared was absolutely yummy. In fact, I'm going to start grilling my romaine from now on!
Everything else was superb!
Thanks so much,
Linda
On Instructing
Monique was great. She's very knowledgeable and taught us so much throughout. It was worth the money! Thanks Monique. I'm leaving with knowledge and ideas  for my own business! I will definitely take more classes when she is teaching!
-Health and Wellness Coaching Student
***********************
Really appreciated the interactive style of teaching. Thanks for sharing your knowledge.
-CE Student
***********************
Monique was very well informed. Passionate about what she teaches. Dedicate to the entire class; wants all student to be successful in this career. You are a great leader in this field.
-Health and Wellness Coaching Student
***********************
Monique was very knowledgeable with her information. She made the class extremely fun and interactive! Monique was the best and a great asset to the Soma team!!
-CE Student
***********************
I loved this course and the instructor! The class was well organized and informative which I believe was largely due to the instructor. She gave us so much information, insight and most importantly,  encouragement. She is an amazing and compassionate instructor.
-Health and Wellness Coaching Student
***********************
She was wonderful! I felt engaged and still was able to offer thoughts and participate throughout.
-CE Student
***********************
Taught from the heart, not reading lines from a book:) … Best non-massage CE class I've ever taken in my 15 years 🙂
-CE Student
***********************
Monique is very knowledgeable and has a way of making you realize change can occur one step at a time.
-CE Student
***********************
Great personality- didn't make the class seem as though it was actually 12 hours.
-CE Student
***********************
I love it and will be back. Thanks again Monique.
-CE Student
***********************
Great attitude and very informative. A.ll of my questions were answered and explained. I would take another class with Monique
-CE Student
***********************
She encouraged us all to share and followed through on that. She was open to hearing opposing views without judgement. Thanks for the inspiration.
-CE Student
***********************
I felt like I learned many things that I was unaware of in my own health. I can definitely apply everything I learned to my life & my clients.
-CE Student
***********************
Monique was informative and encourage group discussion. Everyone was able to express their opinion without feeling judged. The class had a nice flow and was overall fun and a pleasure to take.
-CE Student
***********************
Thank you for helping me realize just how unhealthy my lifestyle was. This was a fantastic course and I hope I can help others like me. Thank you!!
-CE Student
***********************
Refreshing to be with Monique- she was present, engaged & well informed. I enjoyed the conversational style of teaching. Loved the handouts. Gained much inspiration.
-CE Student
***********************
Loved her energy and vast knowledge. She was a pleasure to be with for these two days!
-CE Student
***********************
I learned a lot from this course – it was exceptionally helpful with making me realize just how much time I devote to my job and not to myself Just today I set boundaries that I wouldn't have before and will start taking my entire lunch breaks instead of running & literally shoving food down my throat.
-CE Student
***********************
Monique is an awesome communicator. Great mix of facts and funny.
-CE Student
***********************