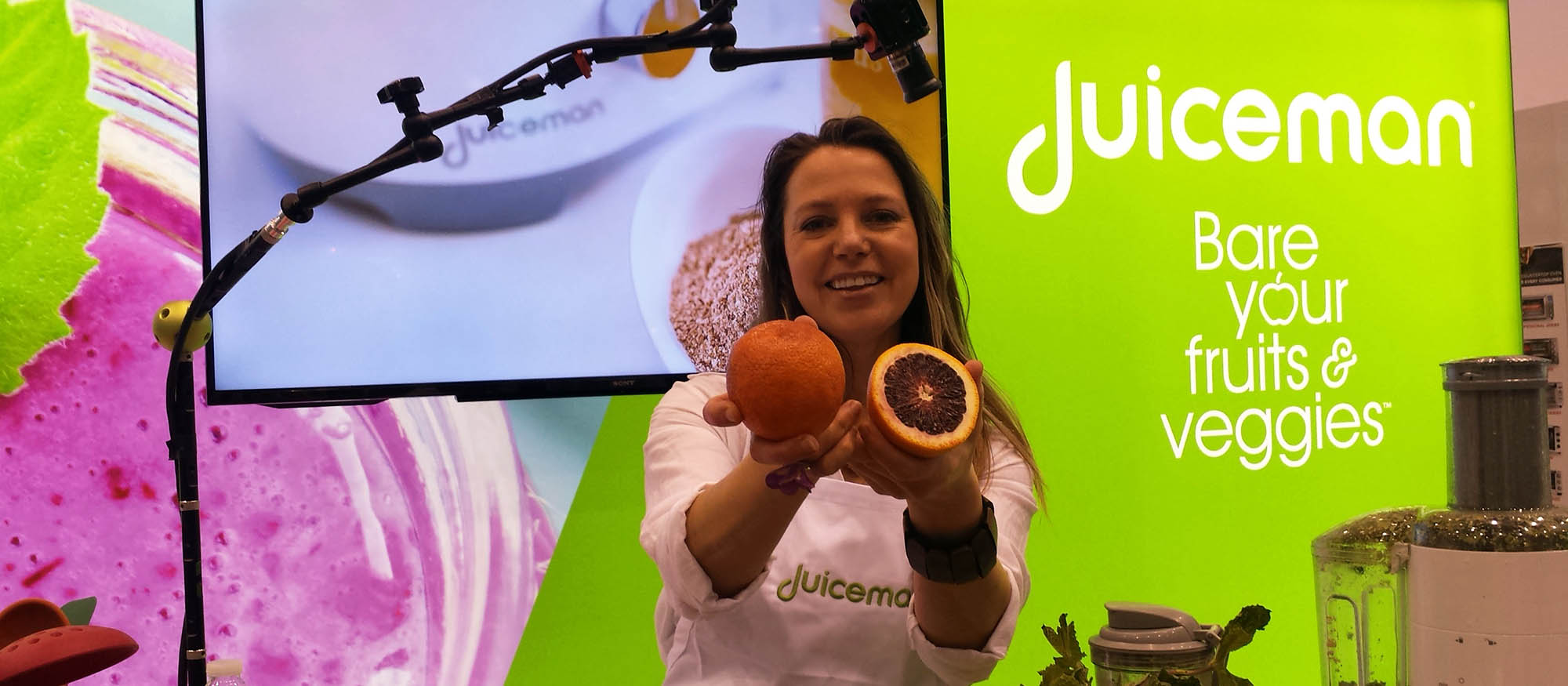 Monique Costello is a healthy, gourmet demo chef, educator, board certified health coach and champion recipe developer. Her mission is to inspire others get healthy, manage pain and learn to cook deliciously stunning, simple food with fresh, local ingredients. She is a self taught healthy chef who now travels the world teaching people how to make long-term lifestyle changes using food as medicine and showing audiences that getting healthy is finally delicious. Through her hands-on live chef demons, she educates and entertains with chatter, humor, and of course, cooking!
Monique can expertly teach and easily engage a crowd of 10 people as well as an international audience of thousands. She engages with how food and simple lifestyle modifications tha can help with pain management, weight, allergies and even moods.
From Farmers Markets to The International Homes and Housewares Show, IFT, The Private Label Show, The National Restaurant Show and everything in between…audience members love her healthy culinary aptitude, her super fun attitude and her delightful dishes. Monique is a lovable, down to earth personality that always hits the mark.
Monique has worked with companies like Juiceman (Spectrum), WBM International, The Himalayan Chef, The Daily Herald, Amita Health, Matilde Vicenzi (Eataly), and Chicago Botanic Gardens among others. These testimonials say it all:
"Monique has consistently exceeded our expectations on every show we have been lucky enough to work with her. Aside from being an exceptional cook she is outgoing, engages everyone in the aisles and acts as a true brand advocate. She is a team player who goes above and beyond to make the show run seamlessly. Monique is an asset to any company lucky enough work with her."
Brian Allen, National Sales Manager, WBM International
"Working with Monique was a true pleasure. From her upbeat, positive attitude to her engaging personality and ability to speak to virtually everyone, both myself and client have nothing but rave reviews for her. She was able to quickly learn key messages with regard to a specific product and brand and in turn demonstrate the product's capabilities to a crowd continuously throughout the day. She also was able to offer a variety of smart tips based on her nutrition expertise when asked by audience members. We are not often in the Chicago-area but when and if we are again require assistance, Monique will be the first person I call to help!"
Liz, Senior Account Director, Lippe Taylor

"Chef Monique is extremely engaging and professional. In addition to being a talented chef, she enjoyed interacting with our trade show visitors and enticed them to spend more time exploring our products. I plan to introduce her to my other clients."
Janis Grover, Grover Global

"Monique brought her creativity and positive spirit each and every time she led cooking demonstrations at our hospital's farmers market in West Town. Market goers found her recipes to be tasty and her presentation style engaging and fun. To top it off, her commitment to leading a healthy lifestyle is inspiring – she biked to all of her scheduled demonstrations with her equipment!" 
Hans Kumler, Community Nutrition Program Manager, Amita Health

"I wanted to reach out to you personally and thank you for catering the WiRE event at the Pella Showroom. The event went so well and the food was perfect."
Liz, WiRE
Contact Monique for availability and fees
Recipe Testing/Brand Development/Food Photography


Monique can also assist you in developing, writing and testing recipes, as well as create food porn photographs to support your brand's needs.
Contact Monique for more information
More love for Monique
Monique is an amazing instructor and we are so happy she presented her healthy cooking classes and webinars to our readers. She is an enthusiastic proponent of how improving your diet can dramatically improve your health. But, despite the seriousness of the top, she makes it fun, creative and very accessible. Her classes gave experienced cooks new ideas and showed novice cooks how easy it can be to eat food that is both delicious and good for you.
Only negative? Her classes fill very fast so you have to act quickly!
M. Eileen Brown
VP Marketing
Daily Herald Media Group